Moonstone Crystal Pendulum
Regular price
Sale price
$14.00 USD
Unit price
per
Sale
Sold out
The Moonstone Crystal Pendulum is a beautiful divination tool to connect with your intuition. Use it to ask questions that help guide, clarify and raise your awareness.

Moonstone is a stone of inner growth, strength and the divine feminine. Moonstone is said to enhance intuition, and is commonly used to balance male-female energies. This gem is also beneficial to men in opening the emotional self.

Hold the pendulum by the chain or bead with your fingers, ask the pendulum to show you the motion for YES, It should swing one of three ways: vertically, horizontally or circular. Ask for it to show you the motion for NO, and NEUTRAL. You now have the motions for each answer to the question you would like to ask.

Approximately 1.5 " inch stone.
Share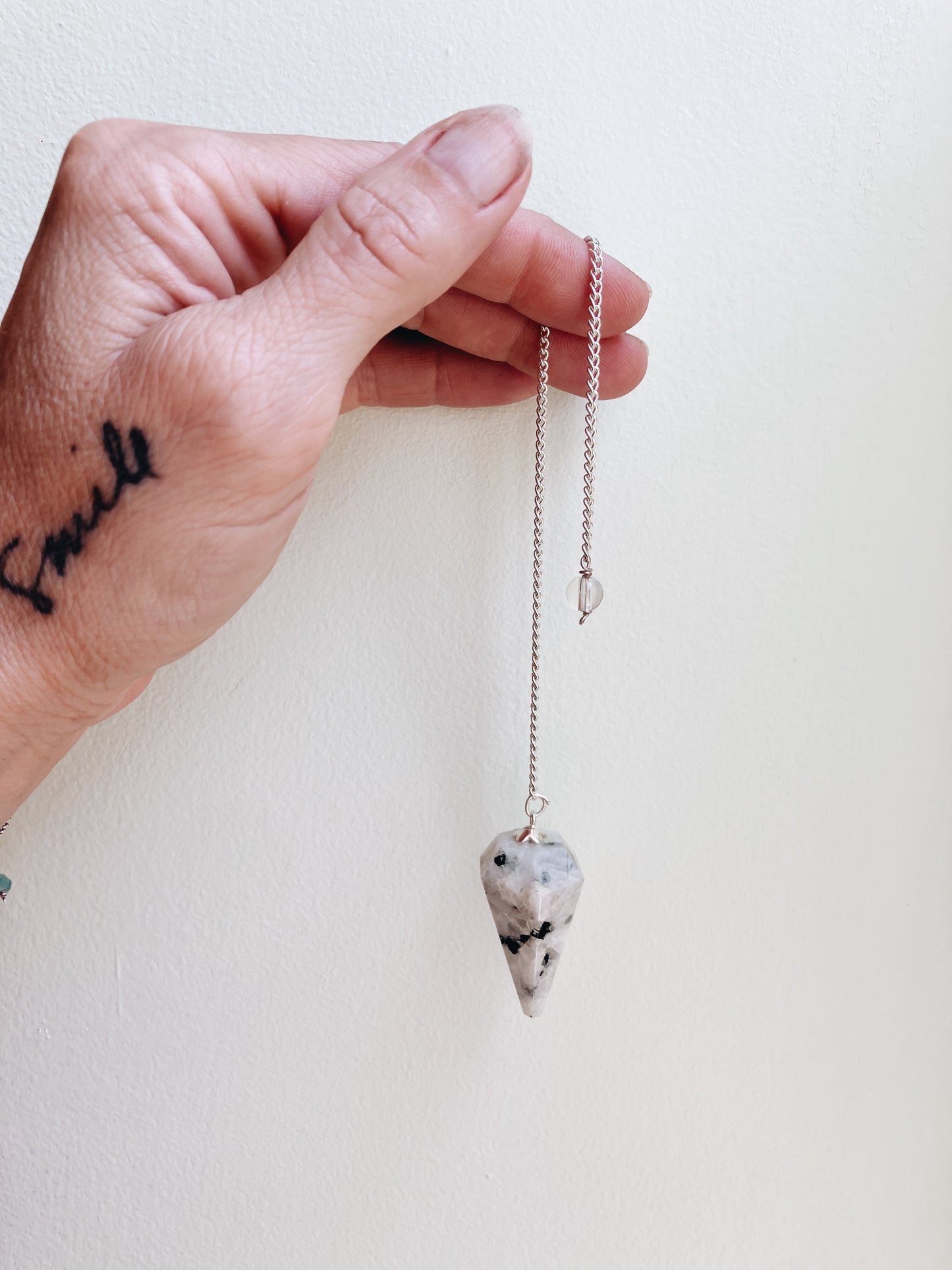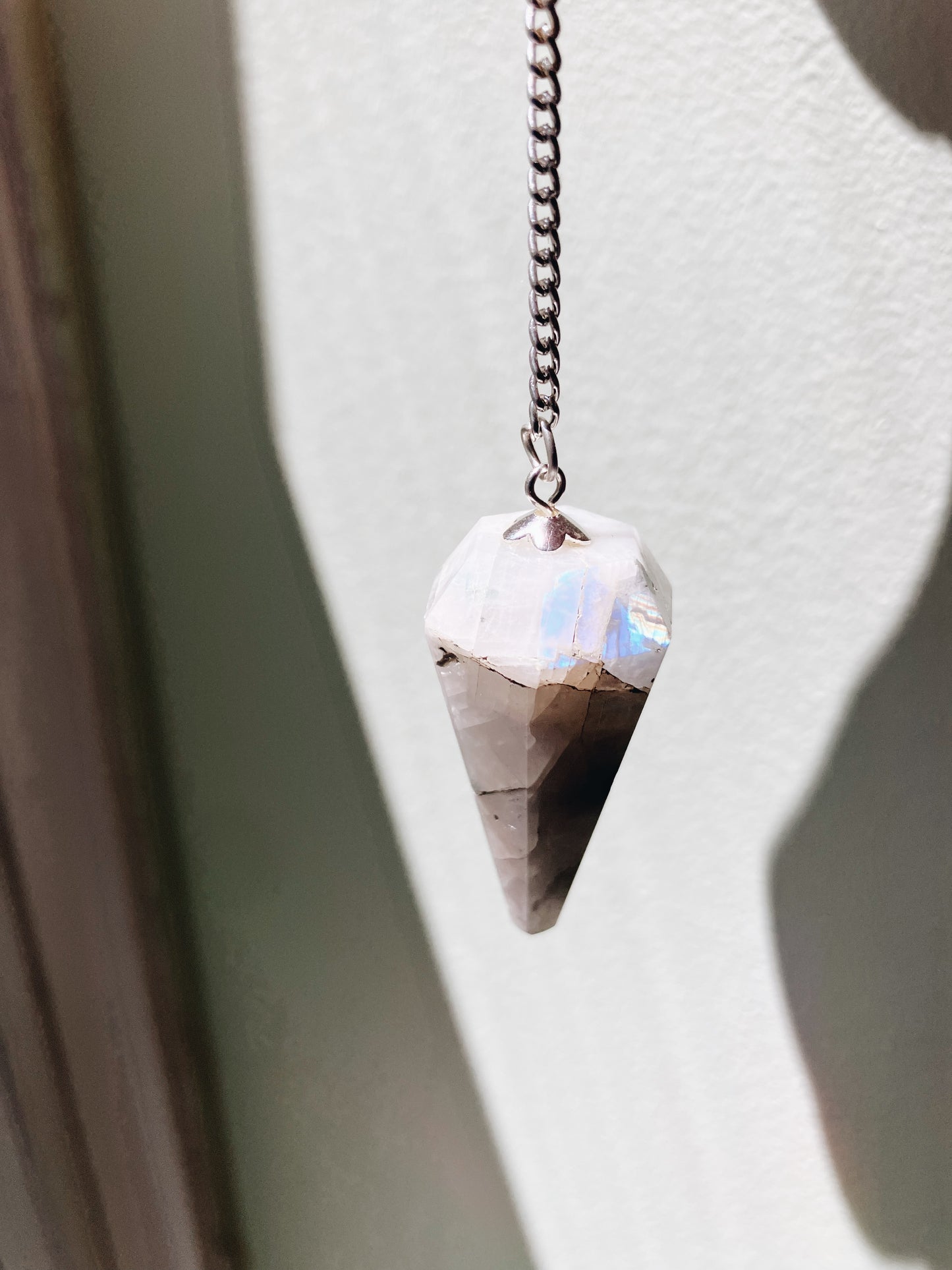 Making self care easy, freeing and fun.
Our kits and sacred ritual tools were created to empower and awaken all the magic within you that has always been there, becauseyou are and have always been your own healer!