Gemini Zodiac Crystal Set
Regular price
Sale price
$22.00 USD
Unit price
per
Sale
Sold out
The *perfect starter kit for the crystal curious.
A trifecta of curated crystals to energetically support + bring balance to their zodiac sign based on its unique attributes. Complete with personalized affirmation cards!
GEMINI STONES
Moonstone - Stone of Inner Growth: said to soothe stress, enhance intuition, and balance male-female energies. Increases emotional strength and connection to the divine feminine.
Clear Quartz - The Master Healer: balances emotions and aids in manifestation. Uplifts the spirit. Amplifies the energy of other crystals.
Citrine - Stone of Abundance: A stone of abundance, joy + positivity. Invites a playful approach to life. Increases creativity and self expression. Balances the emotions. 
*Stones may vary as they are natural elements.
Share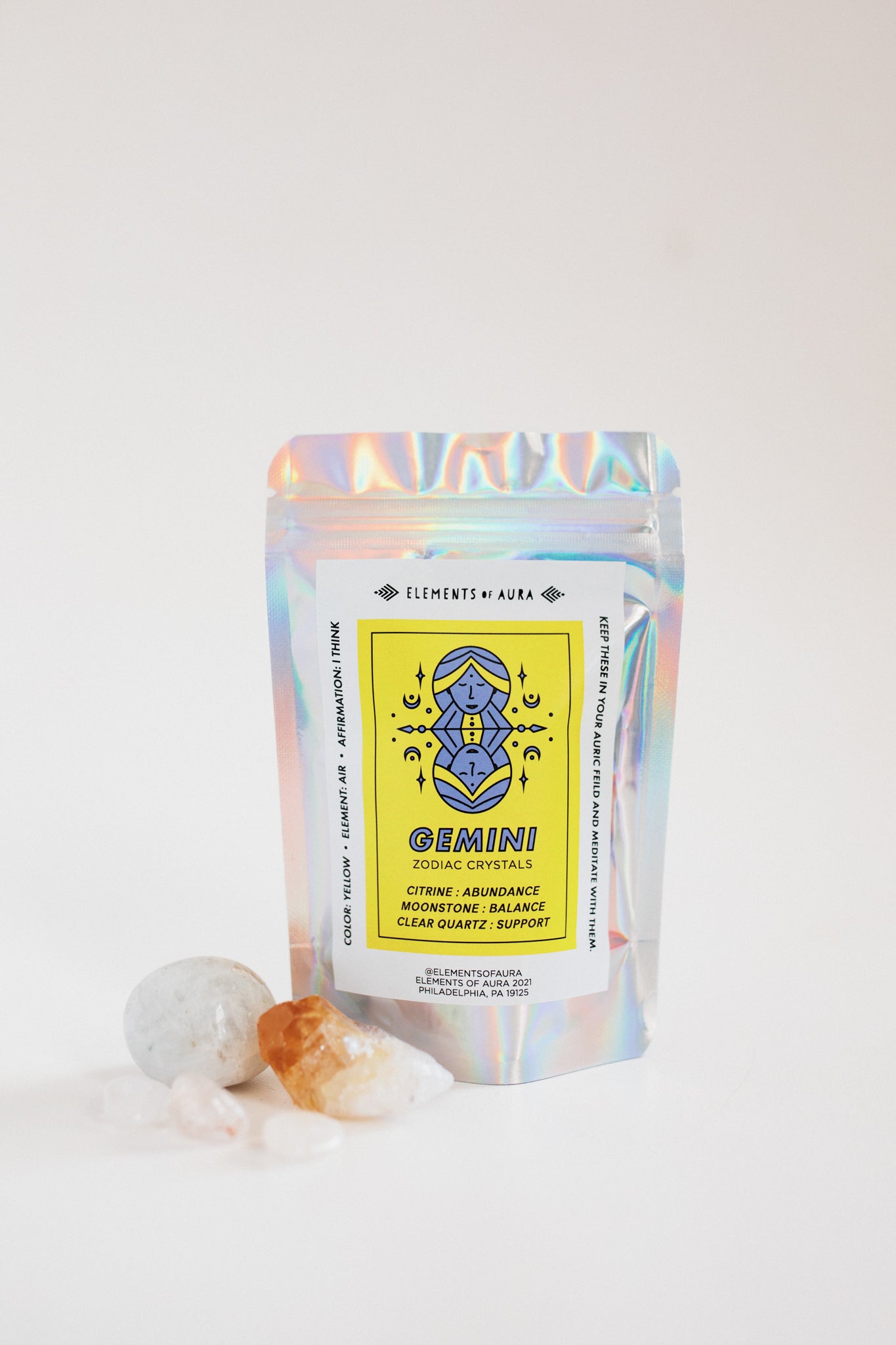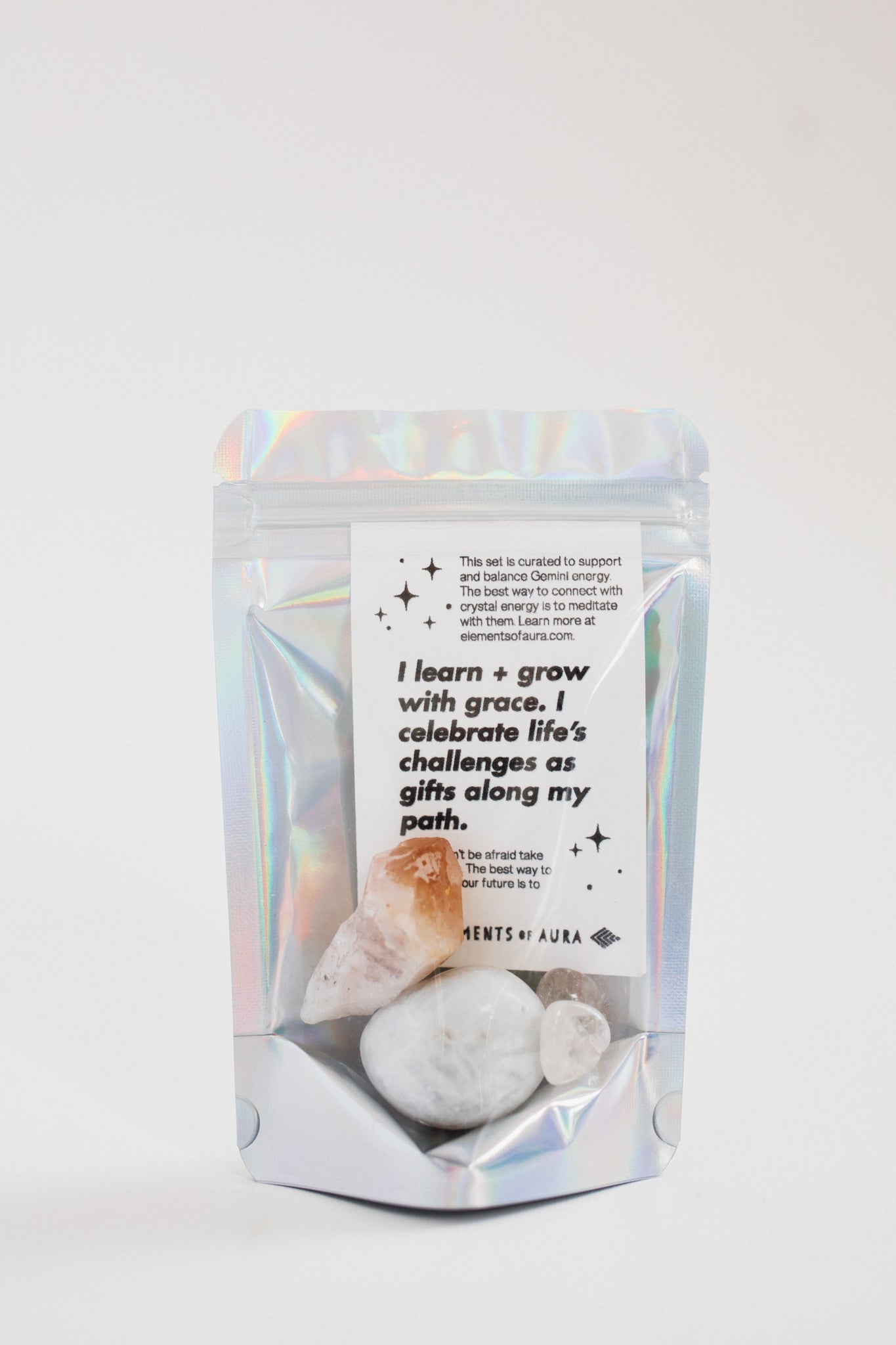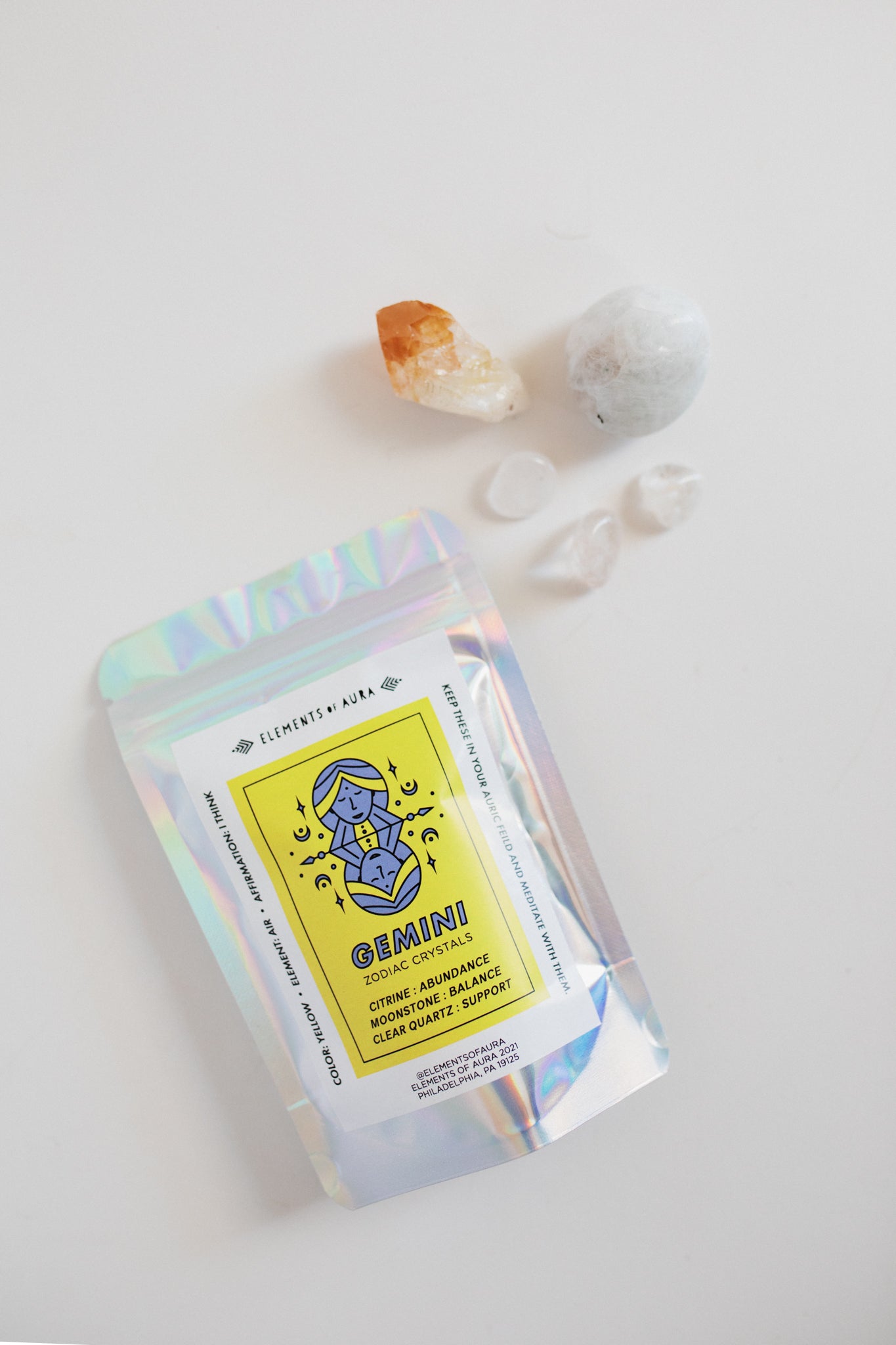 Making self care easy, freeing and fun.
Our kits and sacred ritual tools were created to empower and awaken all the magic within you that has always been there, becauseyou are and have always been your own healer!