Sagittarius Zodiac Crystal Set
Regular price
Sale price
$22.00 USD
Unit price
per
Sale
Sold out
The *perfect starter kit for the crystal curious.
A trifecta of curated crystals to energetically support + bring balance to their zodiac sign based on its unique attributes. Complete with personalized affirmation cards!
SAGITTARIUS STONES
Smoky Quartz- Stone of Grounding: Connects to Earth energy + clears negativity from the mind, body and surrounding space. Encourages self acceptance.
Sodalite - Stone of Insight: Ignites the imagination and encourages artful expression. Dispels toxic energies, aids in releasing fears and invites one to see the beauty in life.
Lepidolite - Stone of Serenity: Calms nerves, helps to let go of excessive worry and center emotions. Lays the energetic and emotional groundwork needed for serene relaxation.

*Stones may vary as they are natural elements.
Share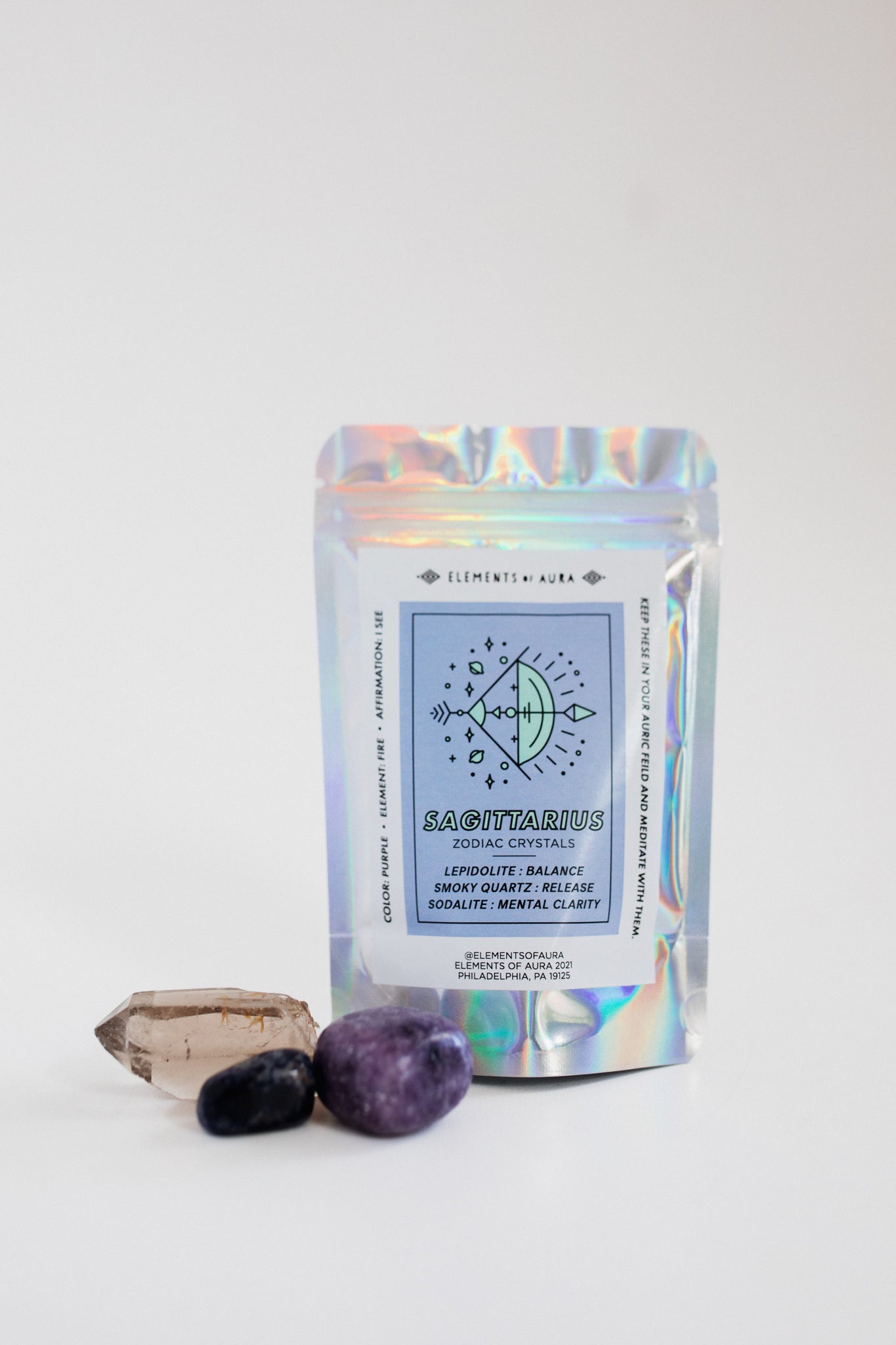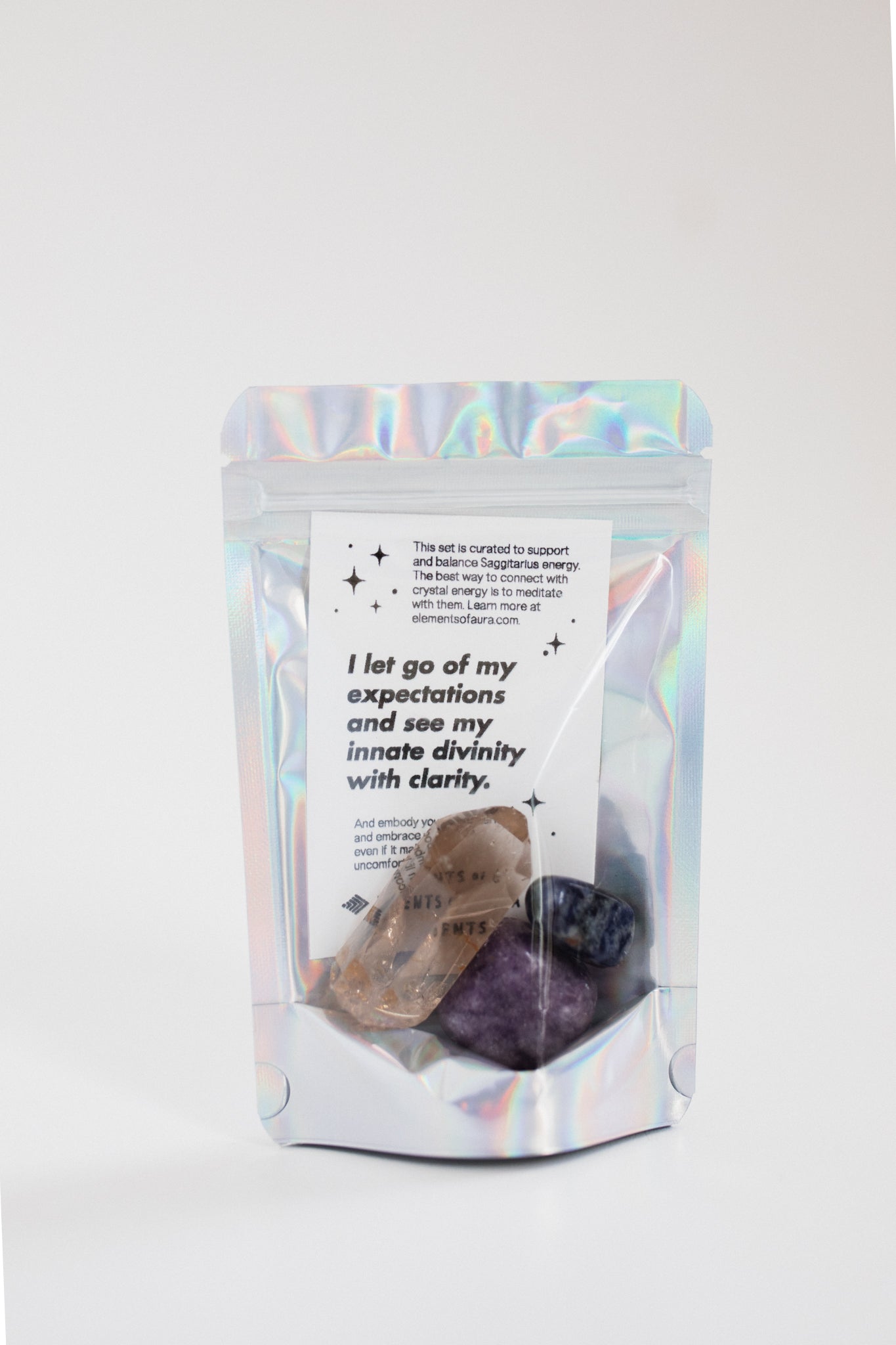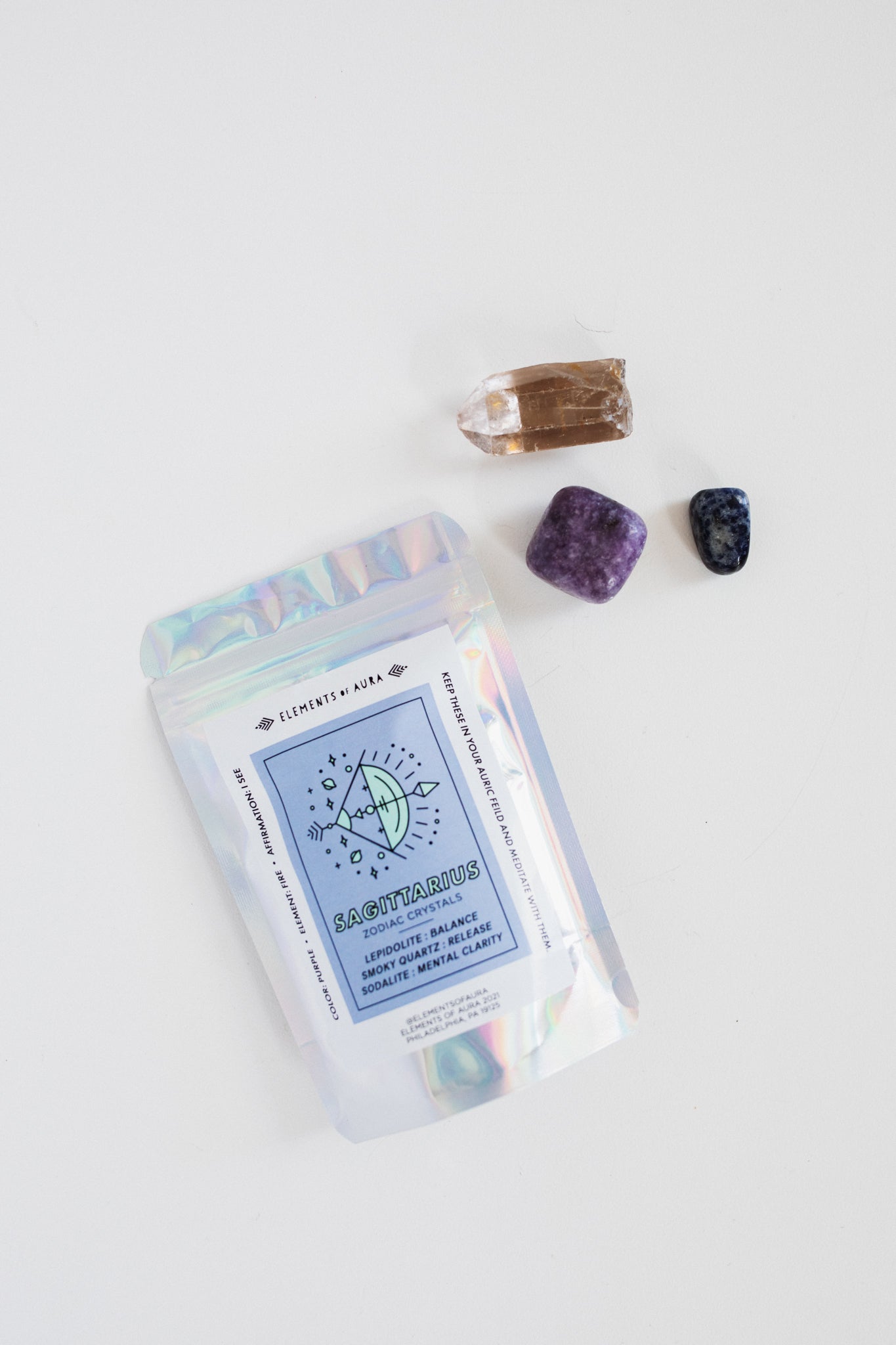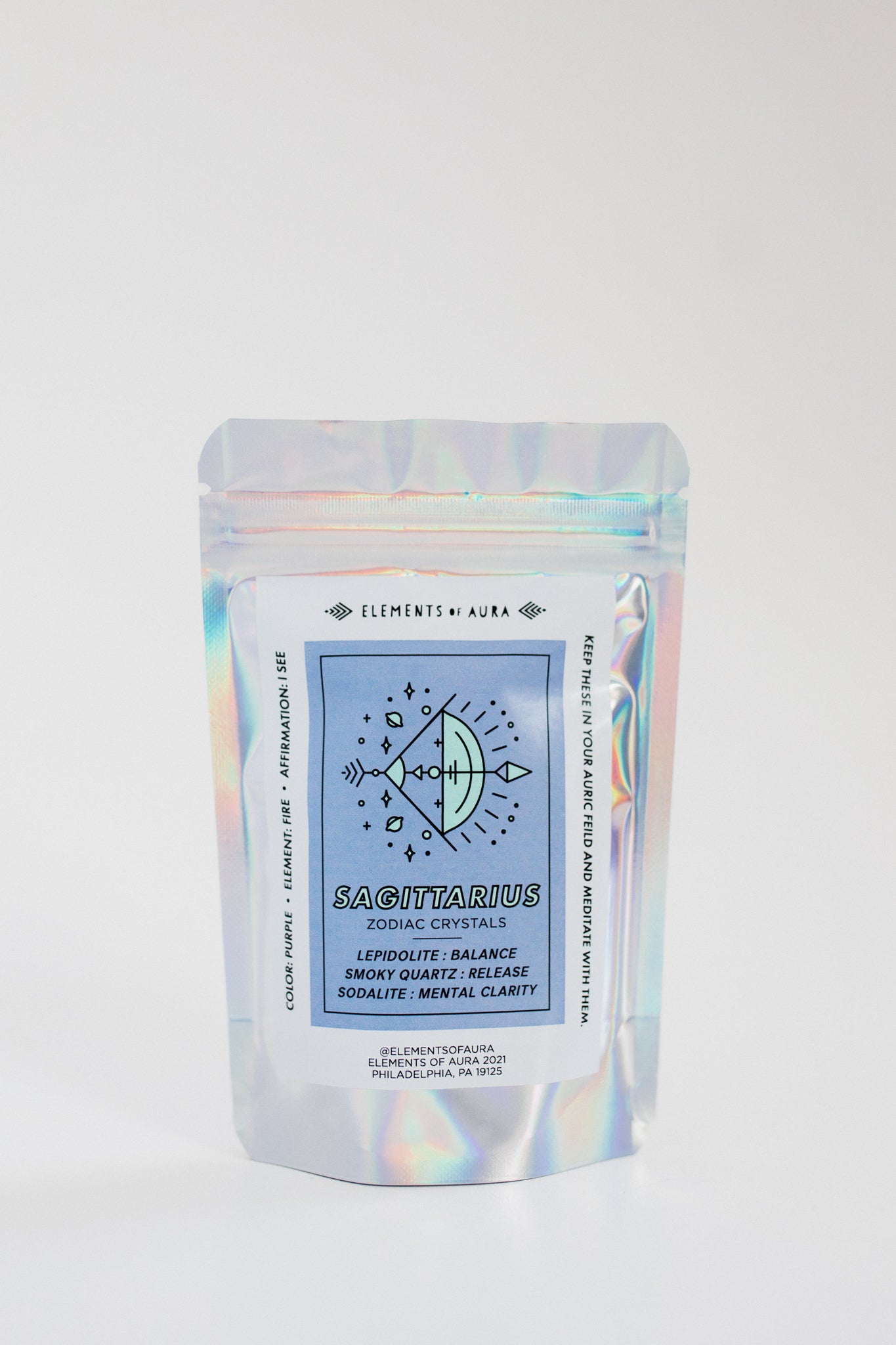 Making self care easy, freeing and fun.
Our kits and sacred ritual tools were created to empower and awaken all the magic within you that has always been there, becauseyou are and have always been your own healer!