Cancer Zodiac Crystal Set
Regular price
Sale price
$22.00 USD
Unit price
per
Sale
Sold out
The *perfect starter kit for the crystal curious.
A trifecta of curated crystals to energetically support + bring balance to their zodiac sign based on its unique attributes. Complete with personalized affirmation cards!

CANCER STONES
Kambaba Jasper - Tranquility: Nurturing energy for those who just want to chill. Aligns with the heart and lower chakras to clear a path for clarity and serenity to flow. (Physically, it is comprised of the ancient sediment and algae that nurtured the first living creatures billions of years ago.)

Carnelian - Vitality: A stone for initiating new paths and overcoming feelings of intimidation. Encourages confidence in tackling new projects and dreams.
Selenite - Divine Support: Cleanses the energy field of negative or stagnant energies. Promotes peace, mental clarity, and overall well-being. It's also believed by some that this crystal can remove negative energy and lifts your awareness to a higher state of consciousness.
*Stones may vary as they are natural elements.
Share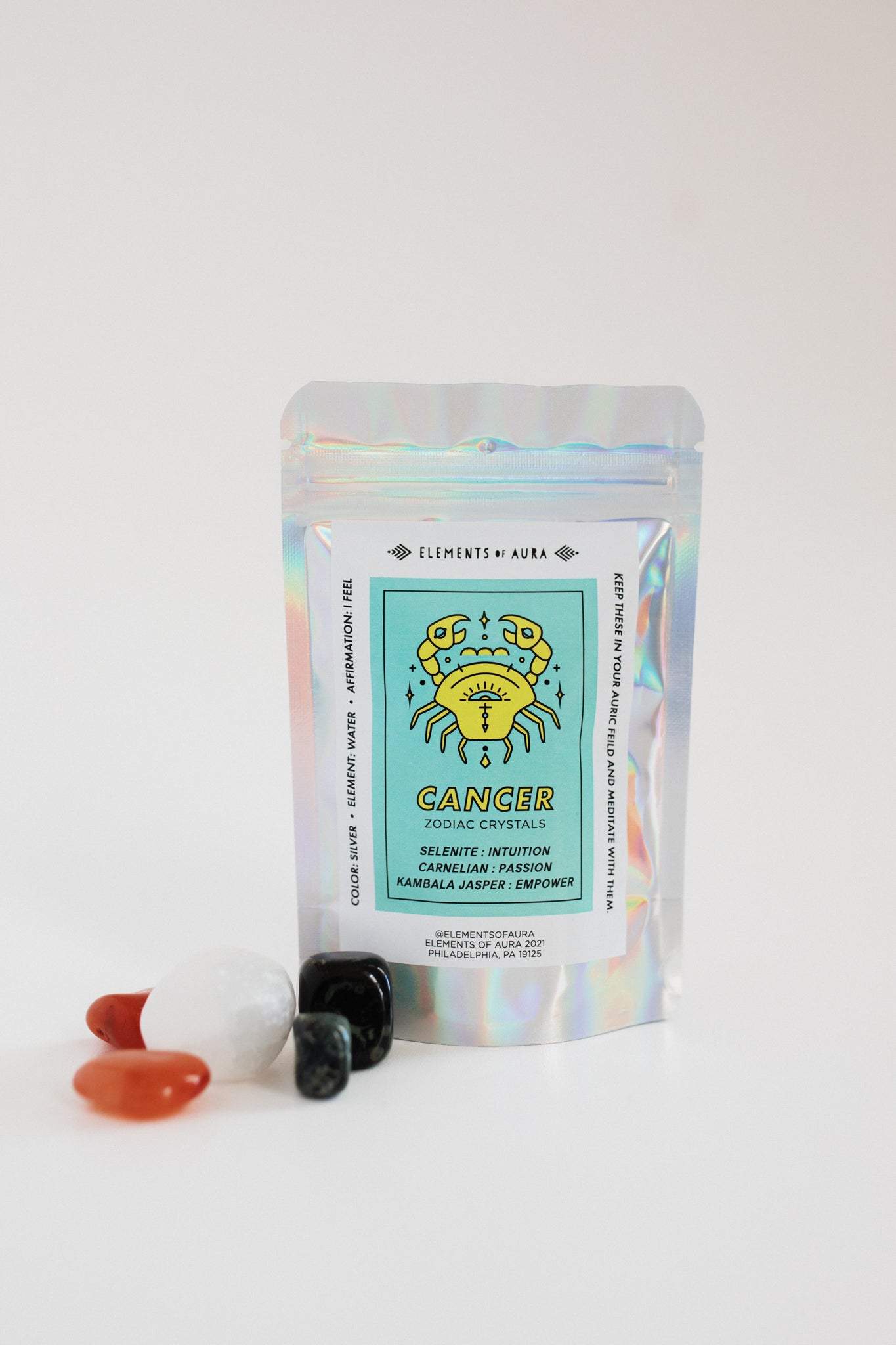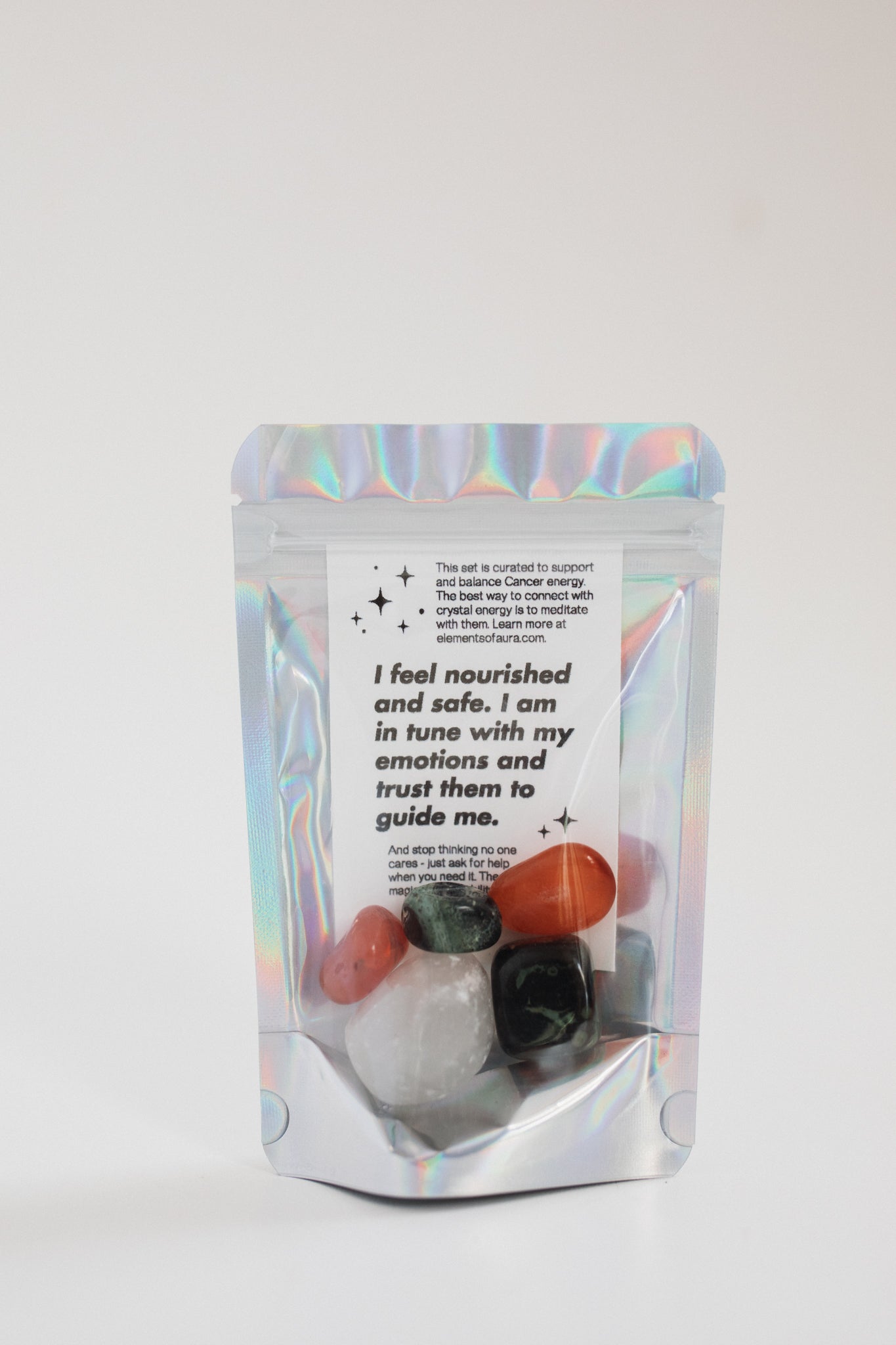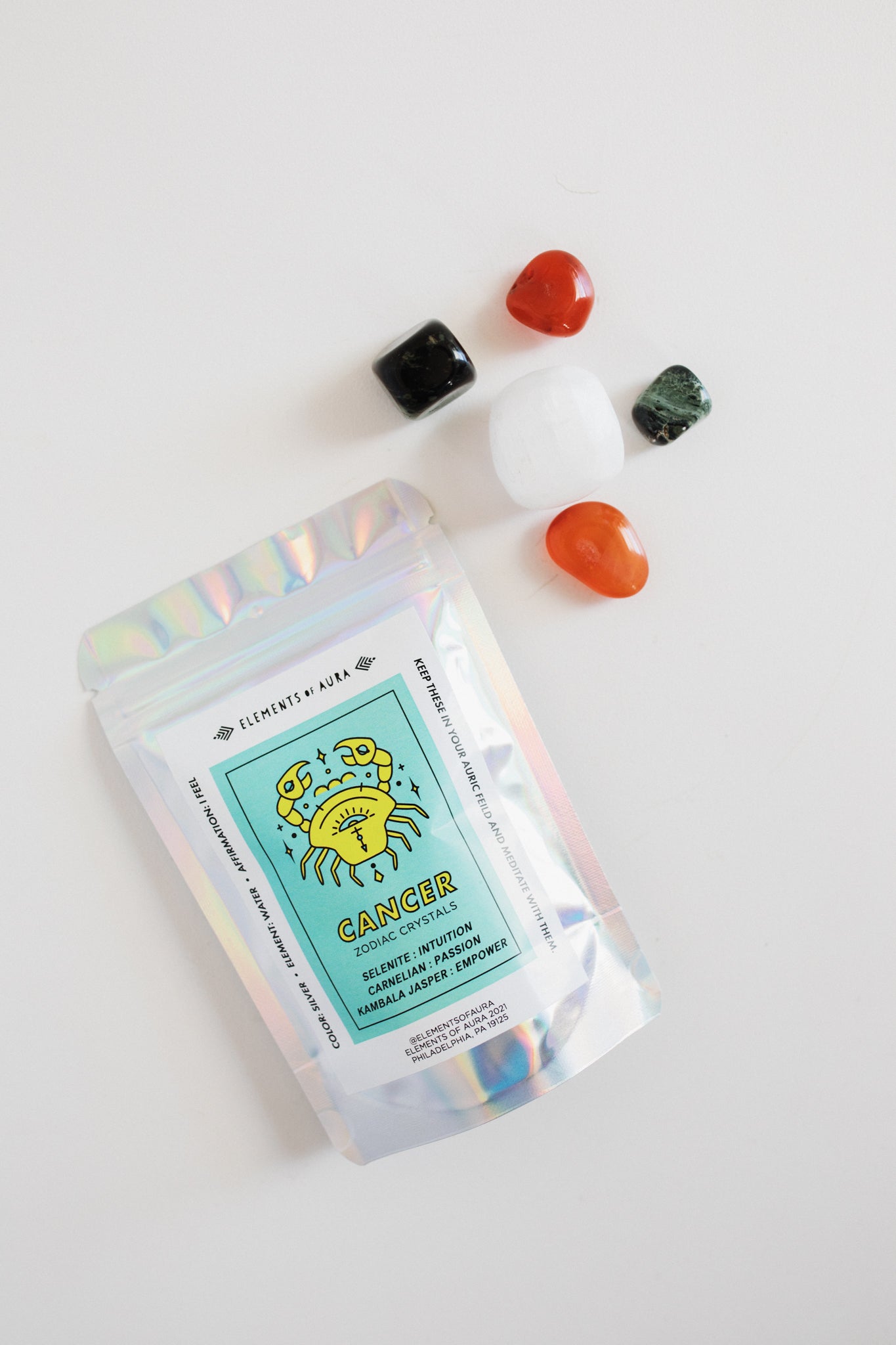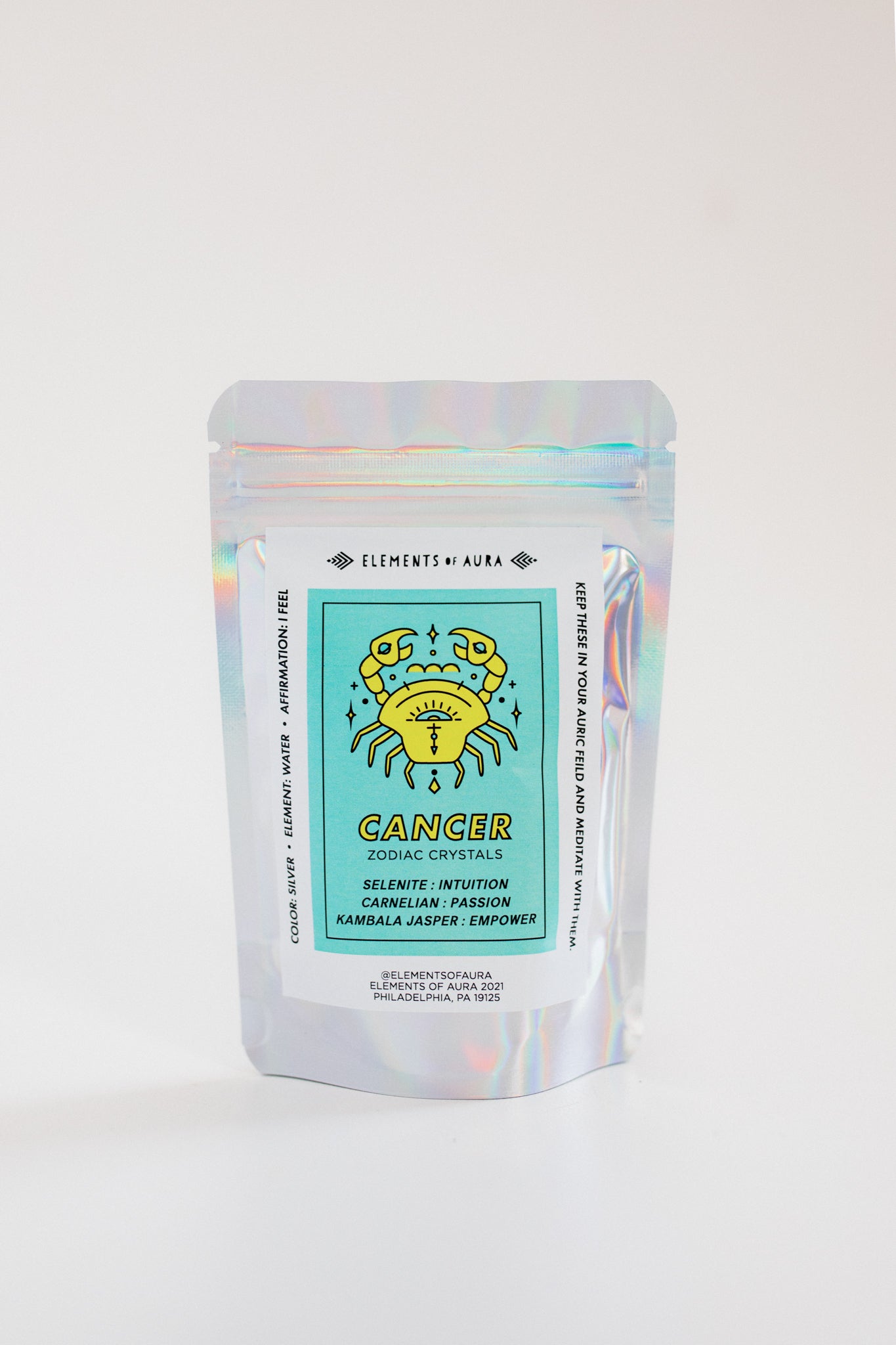 Making self care easy, freeing and fun.
Our kits and sacred ritual tools were created to empower and awaken all the magic within you that has always been there, becauseyou are and have always been your own healer!